Even Patti Stanger realizes she went too far this time.
On Bravo's Watch What Happens Live with host Andy Cohen Monday night, the horrible Millionaire Matchmaker made some anti-Semitic and anti-gay remarks while offering BRILLIANT "advice" to viewers who called in with questions.
Short story: Jewish men are liars and gay men are sluts.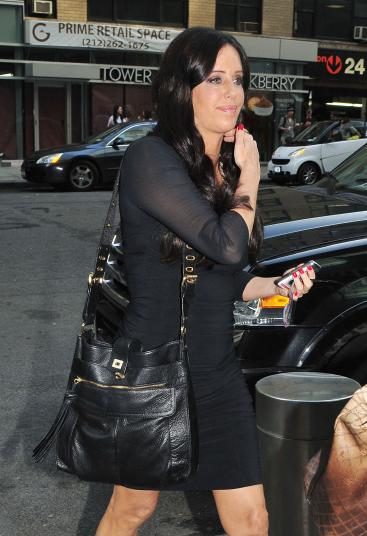 Although Stanger is known for being blunt and forward on TV, which is why some people tune in (presumably ... it sure can't be for dating advice, as there are never successful couplings depicted on the show), this was too much.
Hence, she apologized on Twitter:
"Attn male Gays: I support you & my comment on WWHL was to a LA guy who can't find commitment. So sorry. Didn't mean to offend anyone. Love you all. X0"
Stanger and Bravo also wrote a statement to GLAAD: "I am so sorry. I did not mean to offend anyone with my comments on Watch What Happens Live."
The network followed with "Bravo regrets the comments expressed by Patti Stanger on Watch What Happens Live. Her comments are not representative of the network's beliefs and opinions. We apologize for the offense it caused."
Next up should be an apology for her horrible show.
Source: http://www.thehollywoodgossip.com/2011/09/patti-stanger-apologizes-for-anti-gay-comments-still-sucks/
Connie Nielsen Cristina Dumitru Daisy Fuentes Dania Ramirez Danica Patrick Daniella Alonso