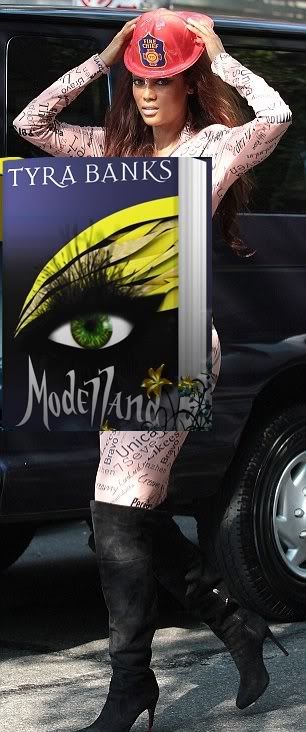 Tyra Banks is taking smizing to another level. She wrote a fantasy adventure novel she revealed she would do a few months ago. And today on "Good Morning America," she revealed the cover, details, attending Harvard, and deets on the upcoming "all-star" season of "Top Model."
Check it out inside....
Tyra dished about idolizing Walt Disney and his vision for entertainment. So she's forming her own entertainment empire--in addition to what she's already done with her former talk show and "Top Model"--to bring model fabulousness to everyone.
Her book, Modelland, is a fictional novel based on the fantasy and secrets and the allure of modelling. And it drops September 17th. She told Robin Roberts this morning that she worked on it for 5 years. And it's the first in a series of 3 novels.
And she's currently in Harvard Business School--where she had to live in the dorms--perfecting her business craft. She also dished that this is the 17th season of "America's Next Top Model" (DAMN-who knew!). And the upcoming 18th season is going to be an all-star season made up of girls from Season 1 on.
Here's pics from her Modelland promo shoot she did in NYC yesterday: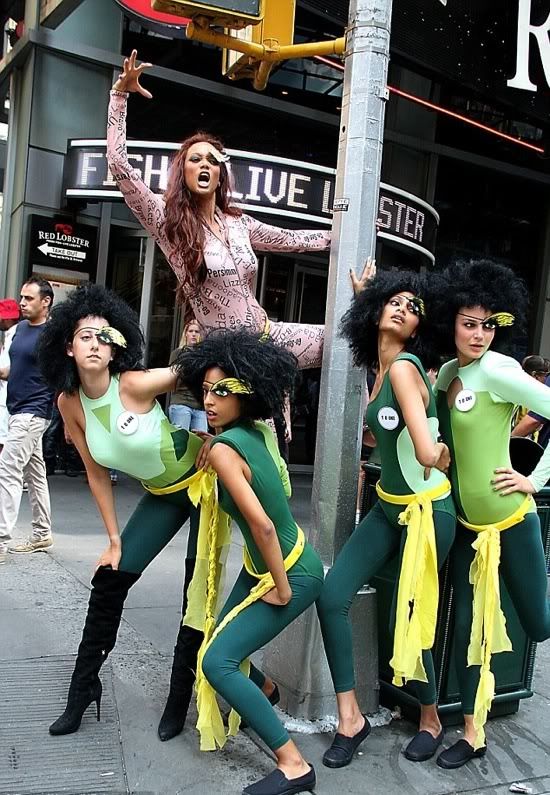 WORK.
Source: http://theybf.com/2011/07/21/tyra-banks-dishes-on-new-book-new-all-star-top-model
Lorri Bagley Lucy Liu Luj·n Fern·ndez Magdalena WrÛbel Maggie Grace Maggie Gyllenhaal