Nicki Minaj showed up at the 2011 MTV VMAs in an outfit that pushes every fashion boundary ever spoken. If you could call it fashion. Come inside and decide if we love it?
Treading along Lady Gaga territory......
Ncki Minaj walked the 2011 MTV VMA red carpet in an outfit I'm not sure even she could accurately describe. I know I see something new every time I look at it. There are cartoon characters, mirrors, stuffed animals, ice cream, and I think I see balloons...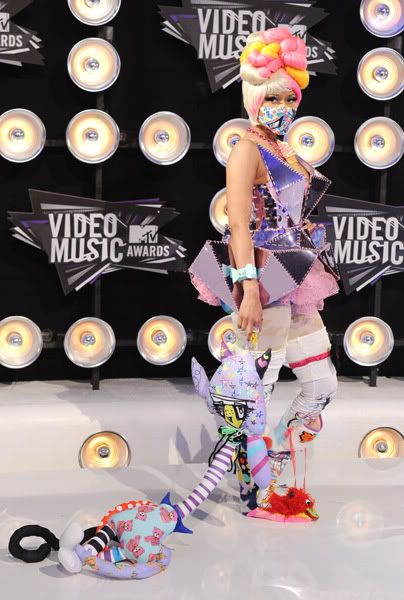 Clearly, Nicki seems to be making a mockery of herself and using her outfit to make a statement. But umm......what the hell is she saying?
DO WE LOVE IT?
Source: http://theybf.com/2011/08/28/do-we-love-it-nicki-minajs-2011-mtv-get-up
Marisa Coughlan Marisa Miller Marisa Tomei Marla Sokoloff Marley Shelton Mary Elizabeth Winstead