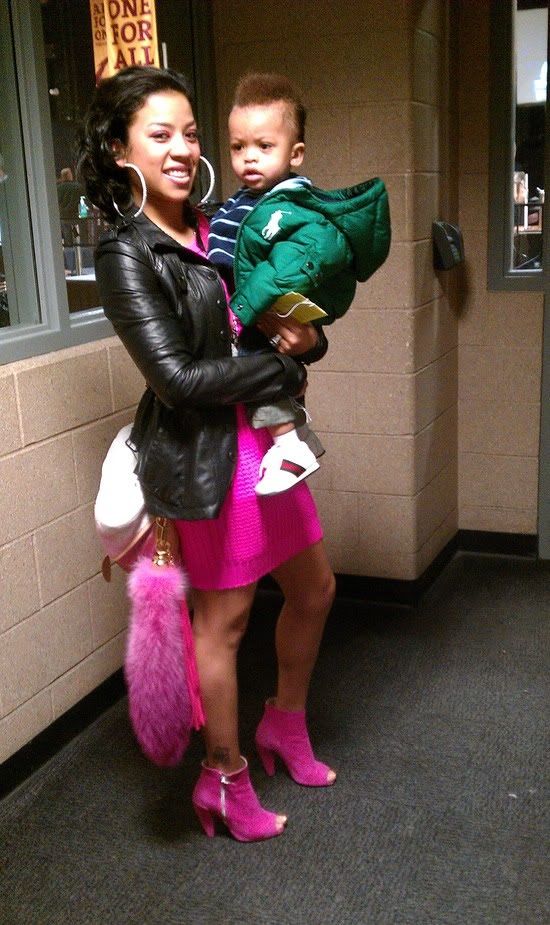 Cleveland Cavalier Daniel "Boobie" Gibson has his 2 good luck charms at his game tonight against the Lakers. Keyshia Cole and her baby boy were spotted just a little while ago at the Cavs arena. Right before Boobie and co. beat Kobe and co.
Pics of Key and Daniel Jr. when you read on...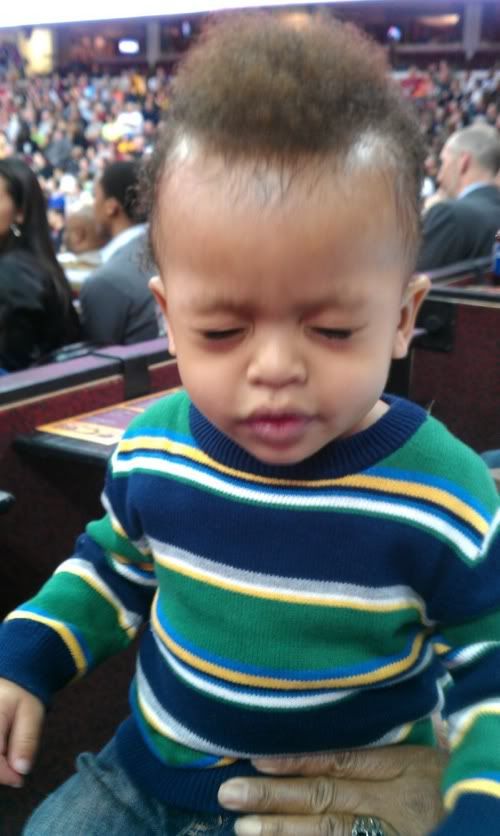 Awww it's family time at tonight's Laker vs. Cavs game. Keyshia tweeted these pics of her all pink everything look and Baby Boobie and her huge ring cheering on daddy Daniel.
Is baby Daniel starting a mohawk? Gotta love cute baby pics to wrap up your evening...
The Randomness:
1. The Obamas are bringing Motown to the White House in honor of Black History Month. The concert will tape on February 24th, and it will air on March 1st on PBS. Story
Source: http://theybf.com/2011/02/16/spotted-keyshia-cole-baby-boobie-watch-daddy-at-cavs-game
Kristen Bell Kristin Cavallari Kristin Kreuk Kristy Swanson Kylie Bax Lacey Chabert