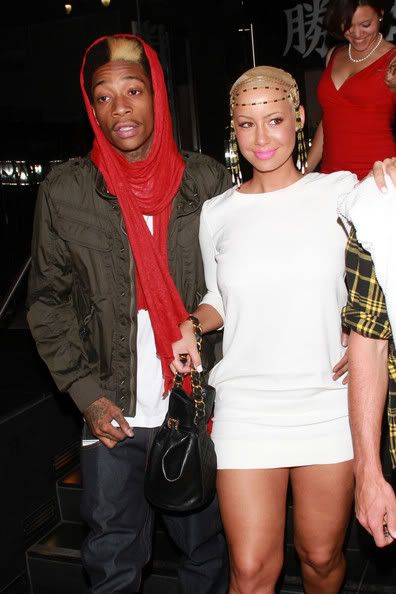 Amber Rose took a break from popping off about her VIBE magazine interview (she recently said they lied about her quotes and made her look bad---ok Amber) to go to dinner with her man Wiz Khalifa, whose "roll Up" single just went platinum. Pics of the two rolling to Katsuya in L.A., and Amber dishing on how the two met, when you read on...
Amber and her--headpiece--hit up Katsuya last night in a white mini dress on a double date with her booski Wiz Khalifa and their friends, Virgin Mobile spokespeople Spencer Falls and Sarah Carroll.
Meanwhile, Jermaine Hall, EIC of VIBE, has put out a statement in regards to Amber's "displeasure" of her VIBE interview:
Dear VIBE reader,

As we're sure you've heard, Amber Rose has expressed some displeasure with VIBE's June/July cover story. VIBE stands by the accuracy and reporting of the narrative. We invite you to form your own opinion, however. The Sexy Issue hits 'stands nationwide June 7.

Jermaine Hall
VIBE Magazine
Editor in Chief
Ha!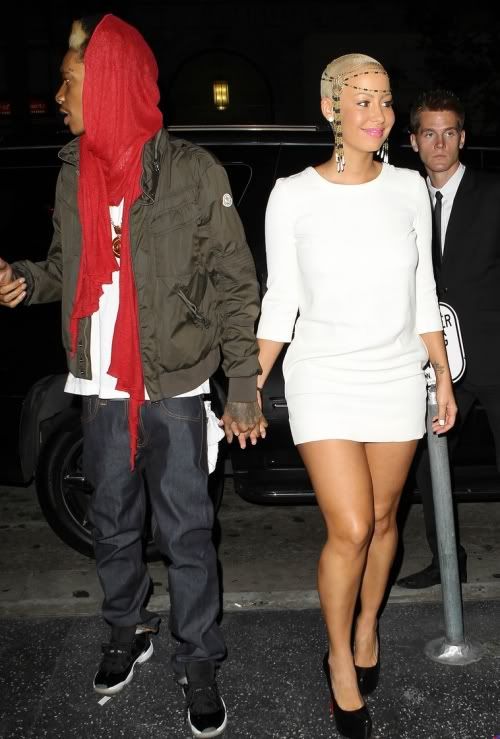 Amber tweeted post-date: "Just had a awesome time with @RealWizKhalifa @spencerbfalls & @sarahgcarroll aww our Double Date was so cute u guys. :-)"
The two met while Amber was working out at Runyon Canyon in L.A. She told KING magazine in the June 2011 issue she's covering:
"He calls and tells me he's in L.A. and can he come and get the shades?," she recalls. "I told him I'm about to go to Runyon and work out... so I told him he could come with me. It would be cool to have some company.

"We hung out, we were friends... I chilled with him for two weeks. We didn't kiss or nothing. Then he left for Pittsburgh, and when he left I was so lost without him," Amber told King magazine.

"We talked on the phone constantly, and that's when we realized we were falling for each other. And I was like, 'When this young boy gets back from Pittsburgh, he is definitely getting some.'"

"He's just so positive. He's just one of those people who, in any situation, he can always see the brighter side to something. And he always has a smile on his face, he's never in a bad mood."
Alrighty.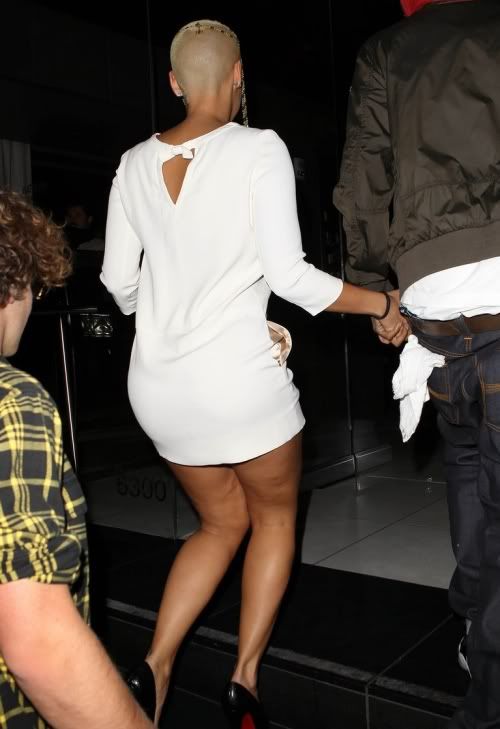 The two are constantly gushing on Twitter about how much they love each other. Sigh.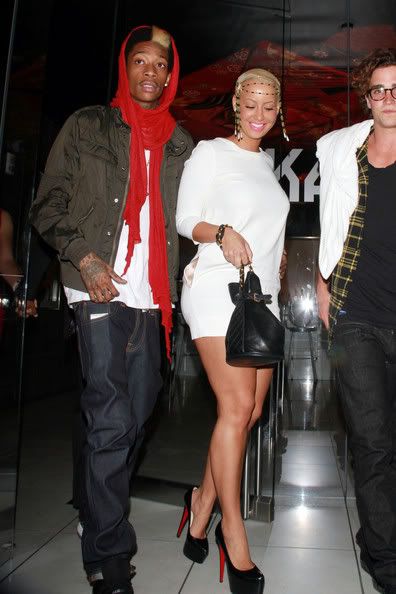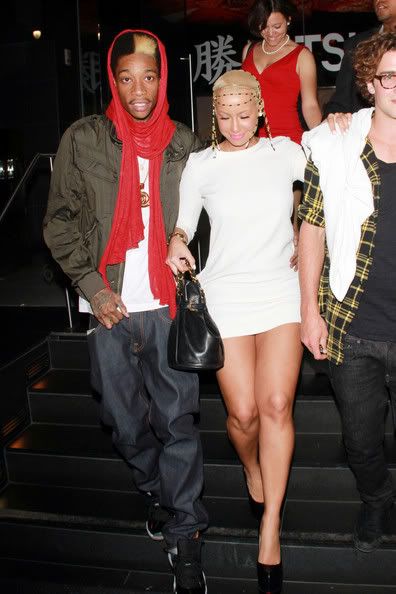 We guess Amber found a way to extend her 15 minutes....
Source: http://theybf.com/2011/06/01/amber-rose-wiz-khalifa-roll-up-to-katsuya
Aisha Tyler Aki Ross Alecia Elliott Alessandra Ambrosio Alexis Bledel Ali Campoverdi