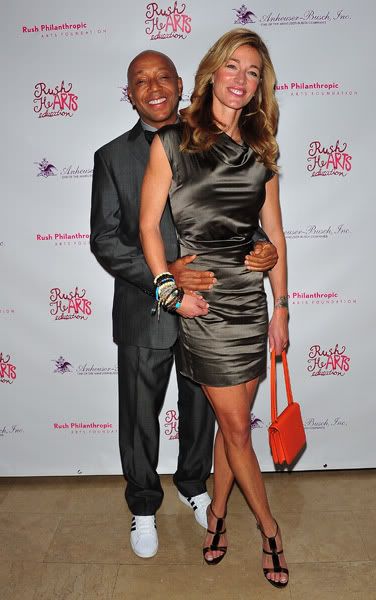 Yesterday, Russell Simmons held his annual Rush HeARTS Education Luncheon Benefit at the Plaza Hotel in New York City. Come inside to see pics of Russ and his model-of-the-moment, Rev. Al Sharpton, Mayor Bloomberg and others. Also, we have the deets on the lawsuit David LaChapelle filed against Rihanna over that "S&M" vid after the cut.
Russell Simmons held a benefit luncheon at the Plaza Hotel for his Rush HeARTS Education fund yesterday.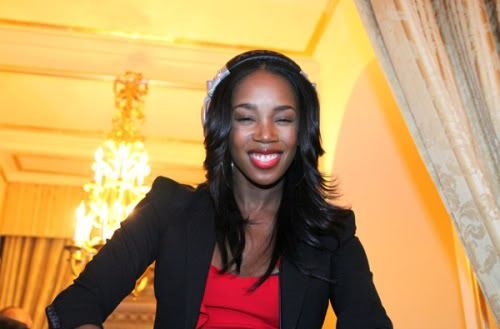 And as guests dined on the fancy lunchables, they heard the music of DJ Kiss.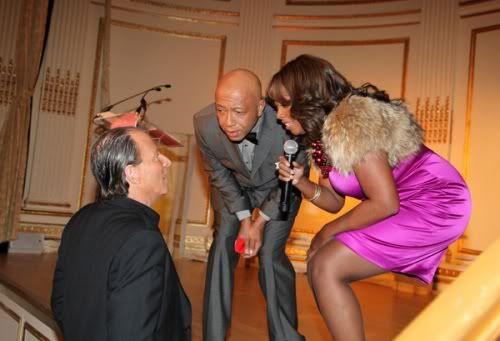 TV personality Star Jones was one of the announcers at the benefit. That fur shrug...
And all through the luncheon, Russell was in the company of Elaine Irwin, a formel model and the ex-wife of rocker John Mellencamp. I guess it's his new flavor of the month.
Rev. Al Sharpton made the rounds at the benefit.
And Russell posed with his brother, artist Danny Simmons and Mayor Michael Bloomberg.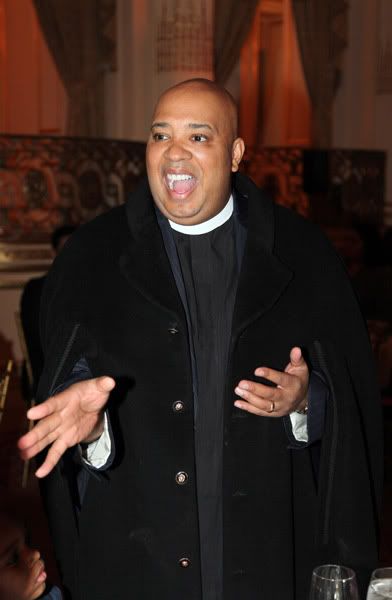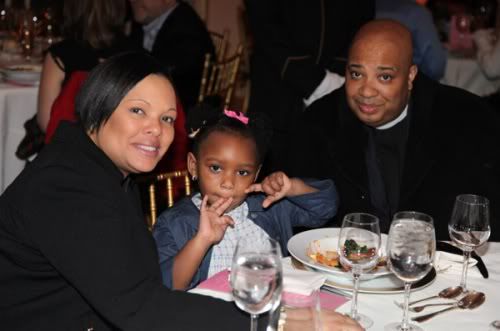 Rev. Run was there with his lovely wife Justine and their little one. Miley's all grown up!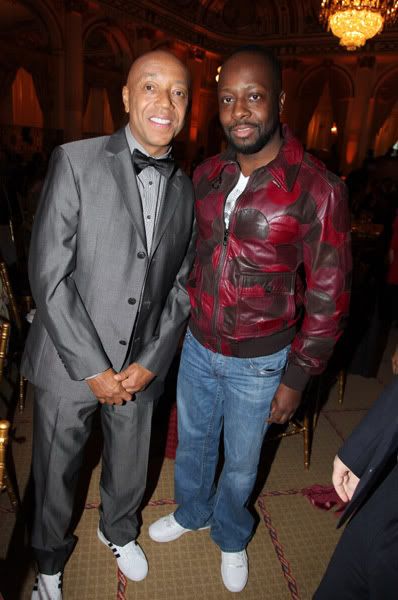 And Wyclef Jean was spotted talking to Andre Harrell. This damn jacket 'Clef...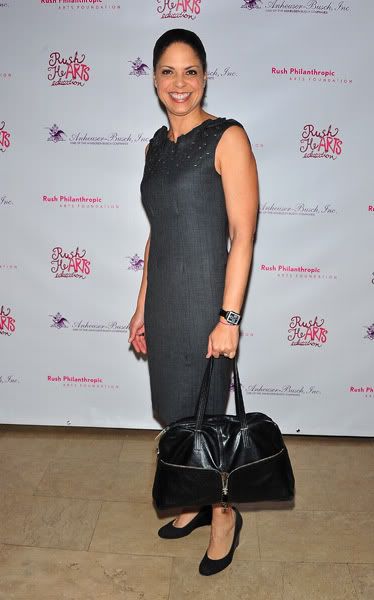 And CNN Anchor Soledad O'Brien also helped raise money for the cause.
In music news:
Shortly after its premiere, we told you that Rihanna had been accused by several fans and critics of using imagery from old David LaChapelle photoshoots for her "S&M" video.
Now the legal team for LaChapelle is involved, and they are suing Rihanna as part of a copyright lawsuit.
In a lawsuit made public yesterday, David's legal team said of Rihanna's "S&M" clip, "...the music video is directly derived from and substantially similar to the LaChapelle works."
David claims Rihanna used eight of his images in the video by copying the "composition, total concept, feel, tone, mood, theme, colors, props, settings, decors, wardrobe and lighting."
It is unknown how much he is seeking in damages, but these artists and directors are going to get enough of taking people's work and not giving them credit. The streets are always watching....
Photog: Killian
Source: http://theybf.com/2011/02/15/russell-simmons-his-new-boo-host-the-rush-hearts-education-luncheon-benefit-rihanna-sued-
Izabella Miko Izabella Scorupco Jaime King Jaime Pressly Jamie Chung Jamie Gunns